| | |
| --- | --- |
| Clarence Moriwaki | Richard Rynearson |
| | |
| Supported politicians who made indefinite detention legal | Criticized politicians who made indefinite detention legal |
| Invited a politician who legalized indefinite detention to give keynote speech at memorial | Was not allowed to attend due to government excluding him at Moriwaki's request |
| Was publicly silent on indefinite detention law | Publicly criticized indefinite detention law from day one |
| Described indefinite detention law as similar to girlfriend liking "sappy movies" | Described indefinite detention law as the new Executive Order 9066 |
| Was publicly silent on 5176 | |
| Equated refusing to violate the Fifth Amendment rights of a citizen as being "anti-government" | Risked a pension for life by refusing to assassinate an American without charge or trial |
| Equated suing Border Patrol over suspicionless checkpoint stop not on the border as being "anti-government" | Sued the Border Patrol for Fourth Amendment violation at suspicionless checkpoints near the border |
| Described advocacy for the Second Amendment as "anti-government" | Advocated for all rights in the Bill of Rights including the right to keep and bear arms |
| Described Rynearson's police abuse activism as "anti-police" | Advocated against police abuse and against equating all police as abusers |
| Claimed Rynearson's criticism of him was "cyberstalking" | Supported by the ACLU of Washington in lawsuit over criticism being protected speech, not "cyberstalking" |
| Attempted to have Rynearson arrested for criticizing him | Fled his home to avoid Moriwaki's lies leading to his arrest |
| Claimed without evidence that Rynearson wouldn't stop contacting him | Court ruled Rynearson never contacted Moriwaki after he asked him to stop |
| Provably lied to two judges | Told the truth to two judges |
| Used social media to like calls for Rynearson's death | Used social media to express need for speech rather than violence |
| Lost in Moriwaki v. Rynearson | Won in Moriwaki v. Rynearson |
| Anti-speech argument failed in Rynearson v. Ferguson | Won in Rynearson v. Ferguson |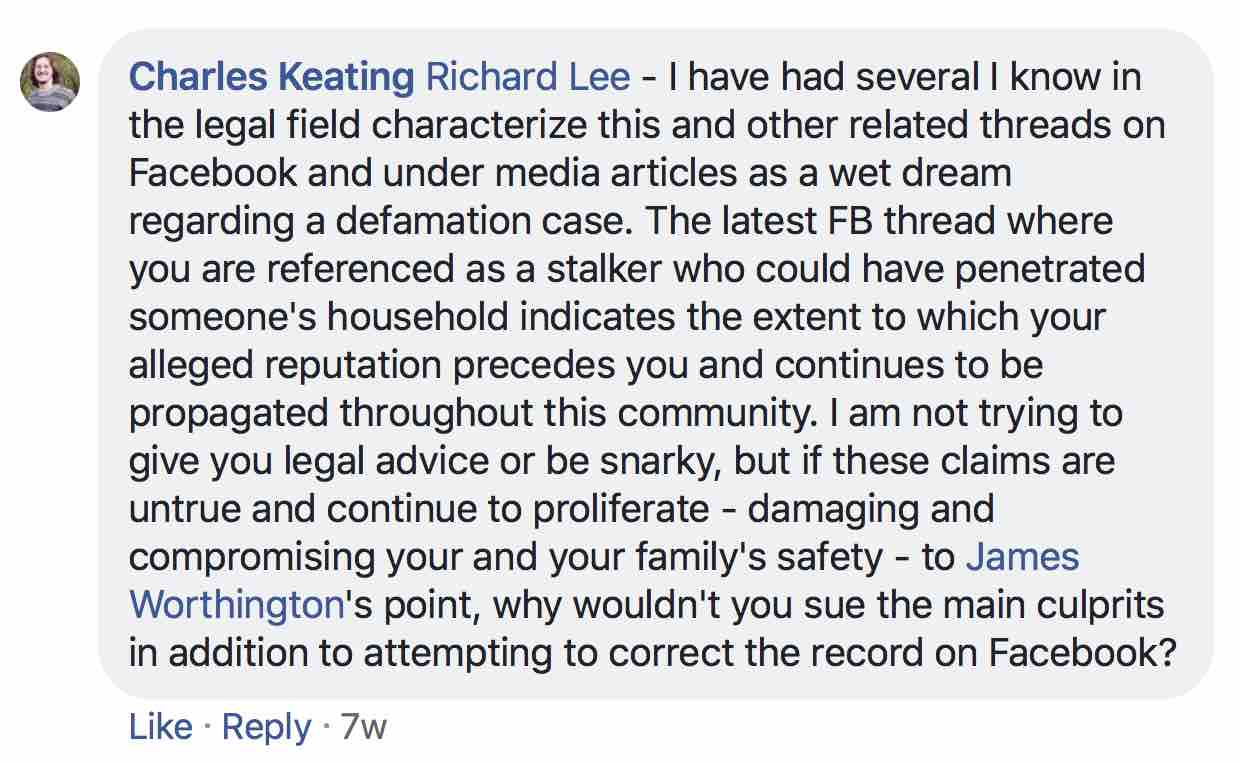 Clarence Moriwaki's Organized Mob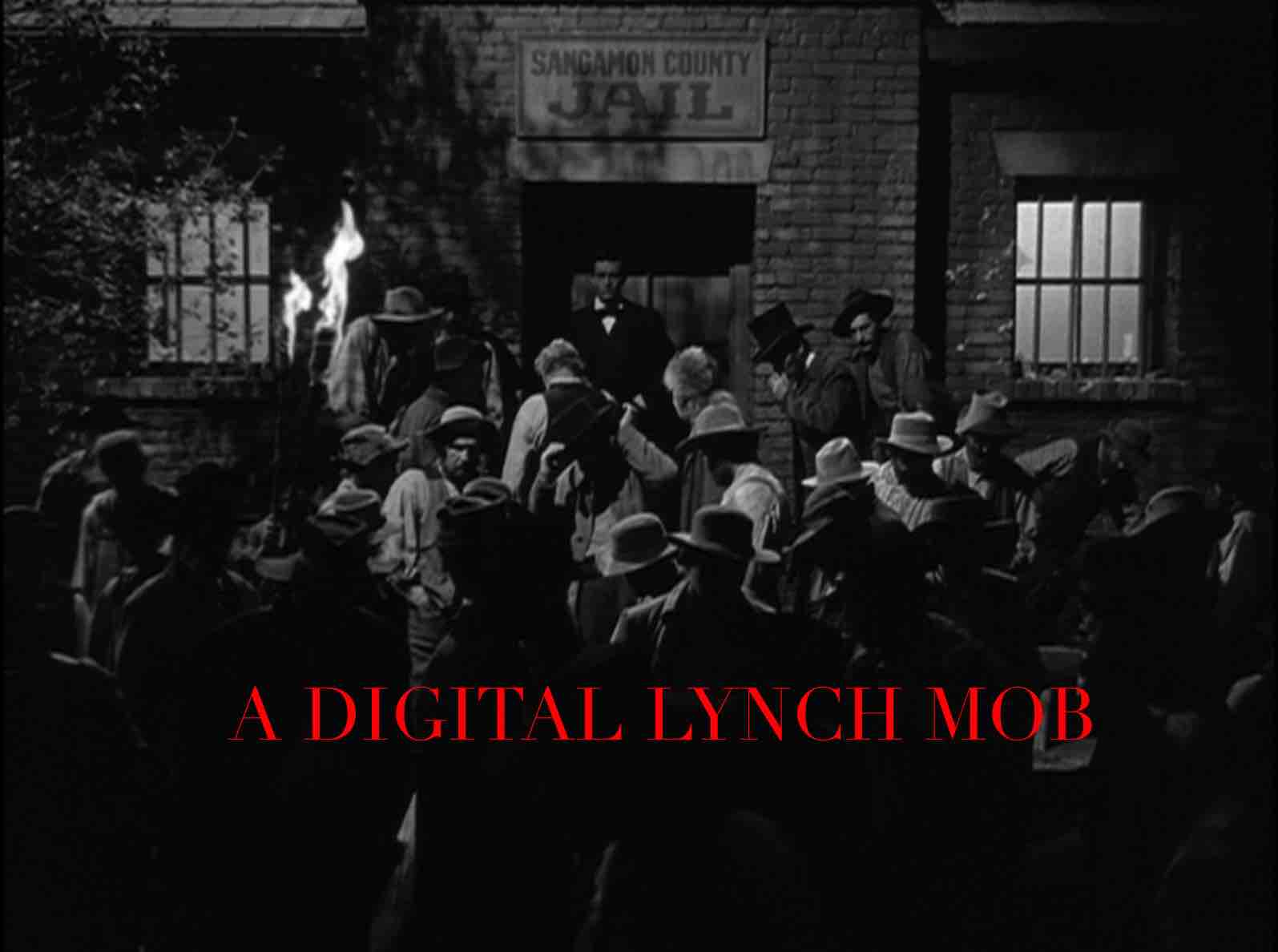 Who Were the Main Players? How High Did The Demonization Effort Go? How Many Laws Were Broken? To Be Continued...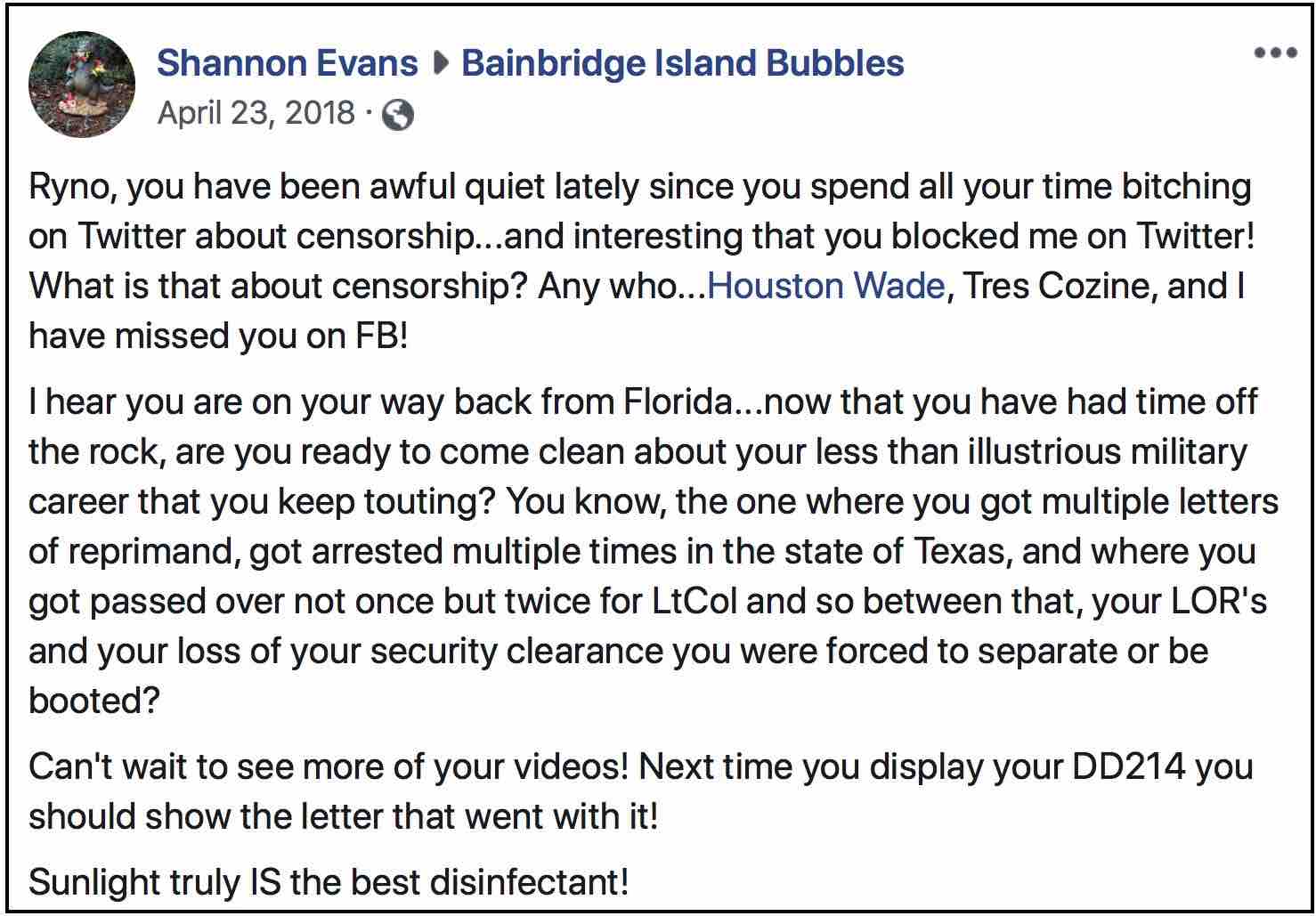 Shannon Evans' Intense Defamation Focused on Rynearson's Military Career
Shannon Evans Gets in Touch with Brandon Bryant (An Anti-Rynearson Veteran Who Says in Videos He Would be Justified in Going on a Bloody Killing Spree and Can't Wait for Humanity to Die)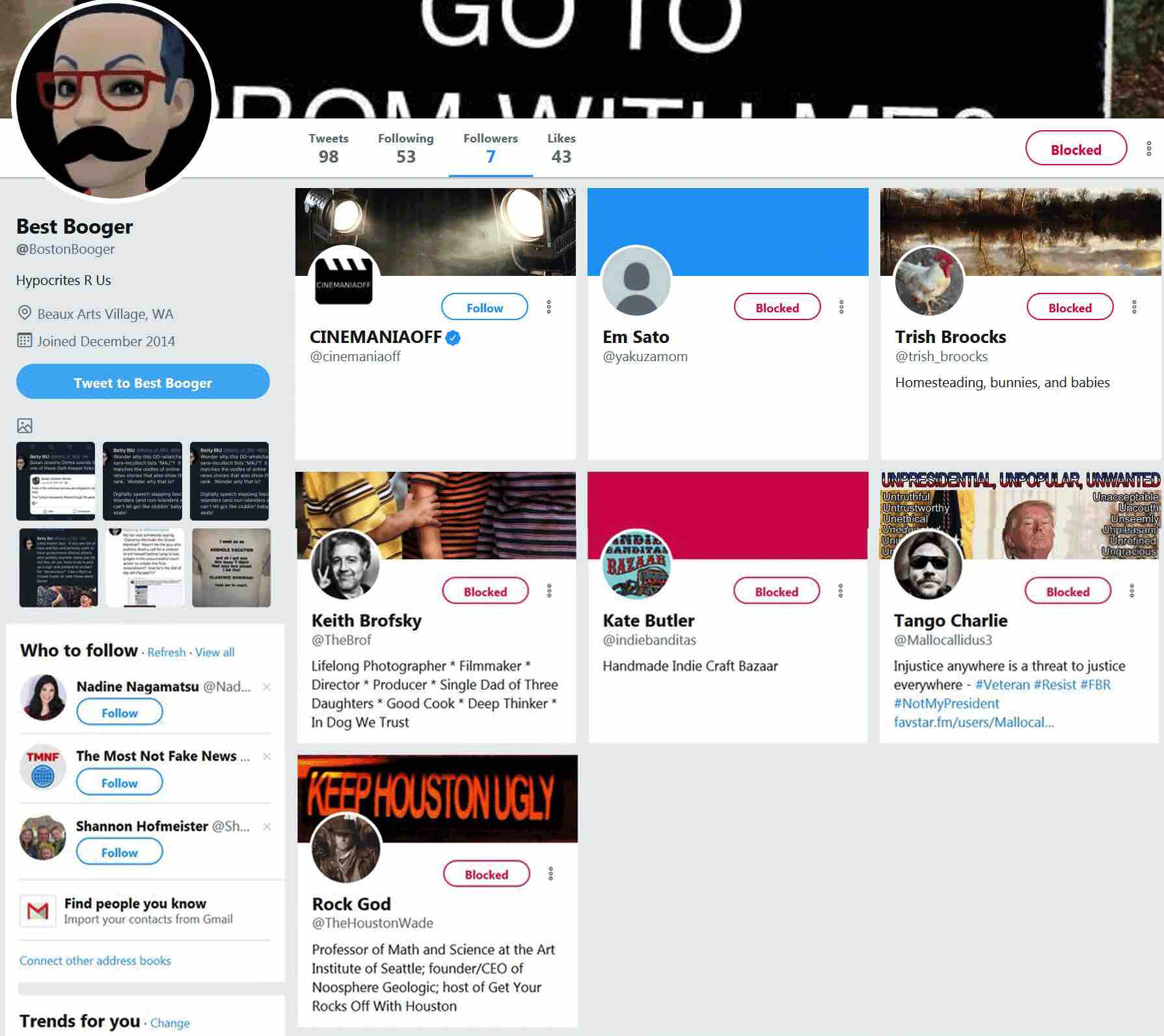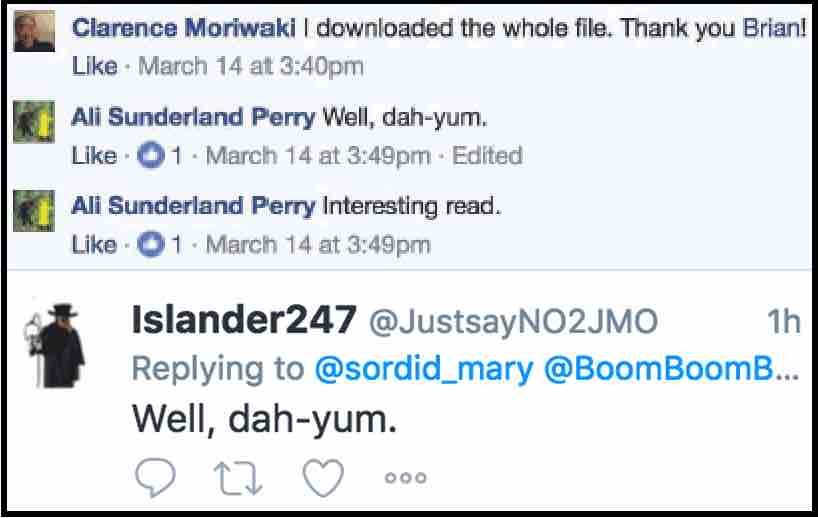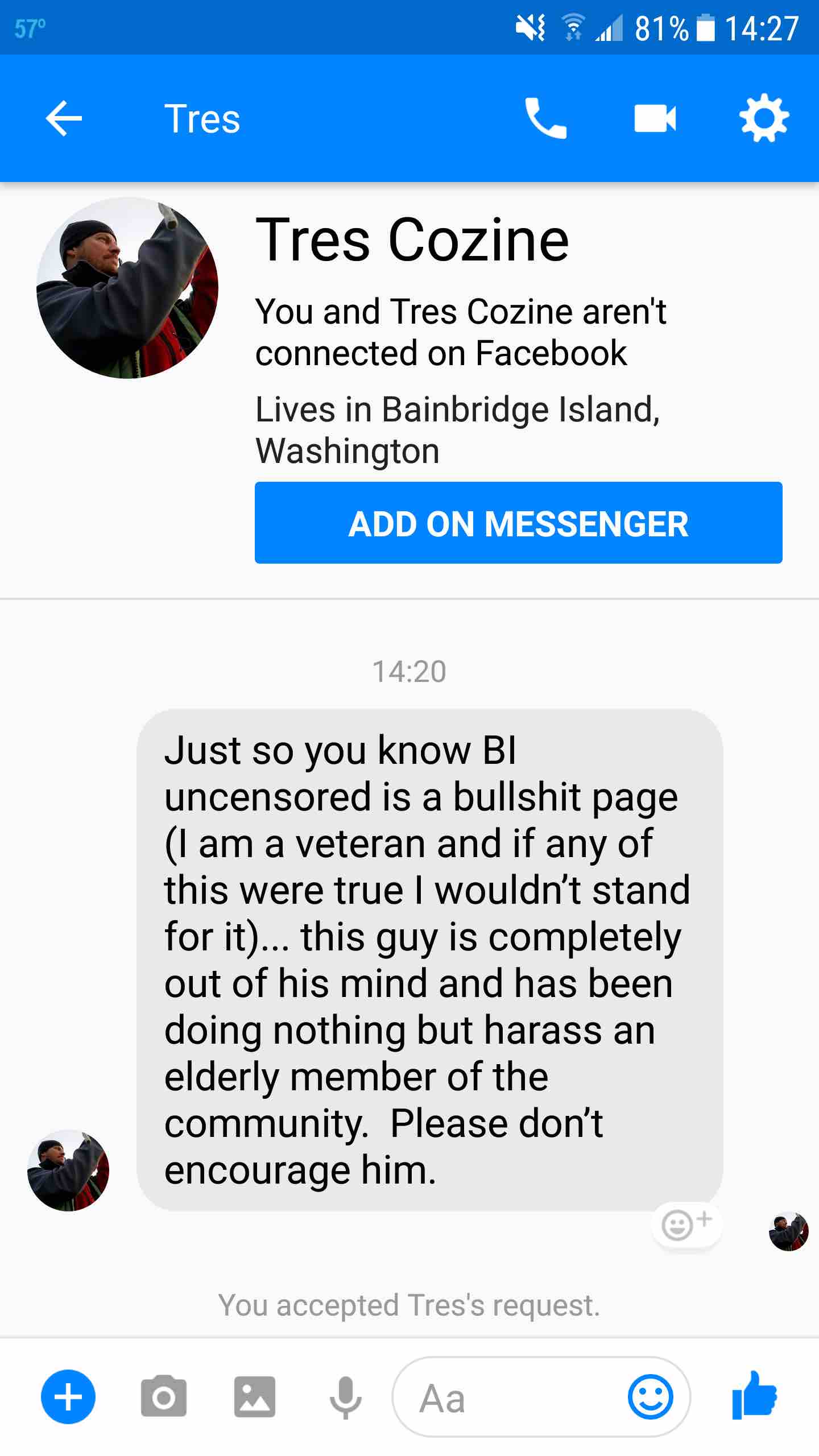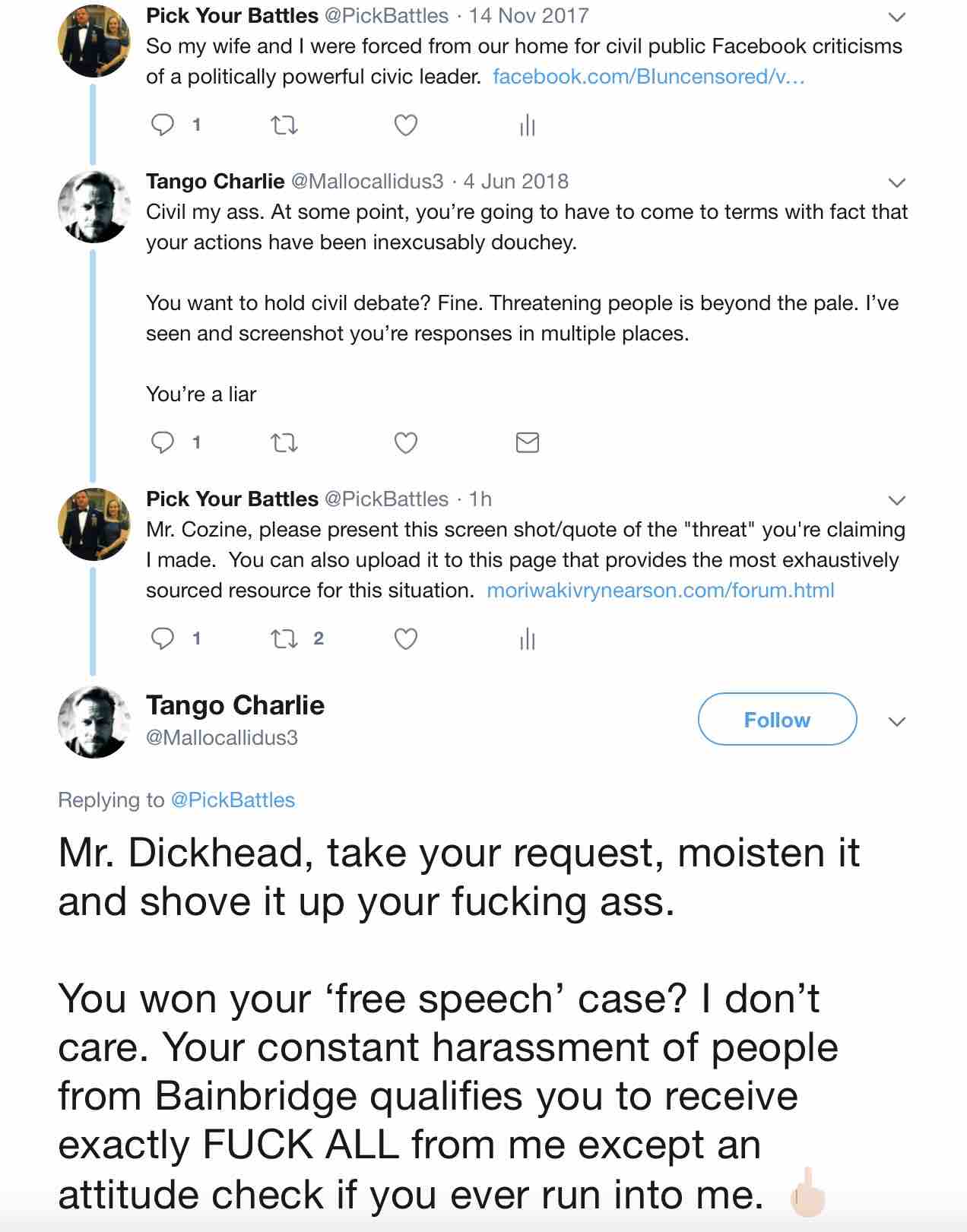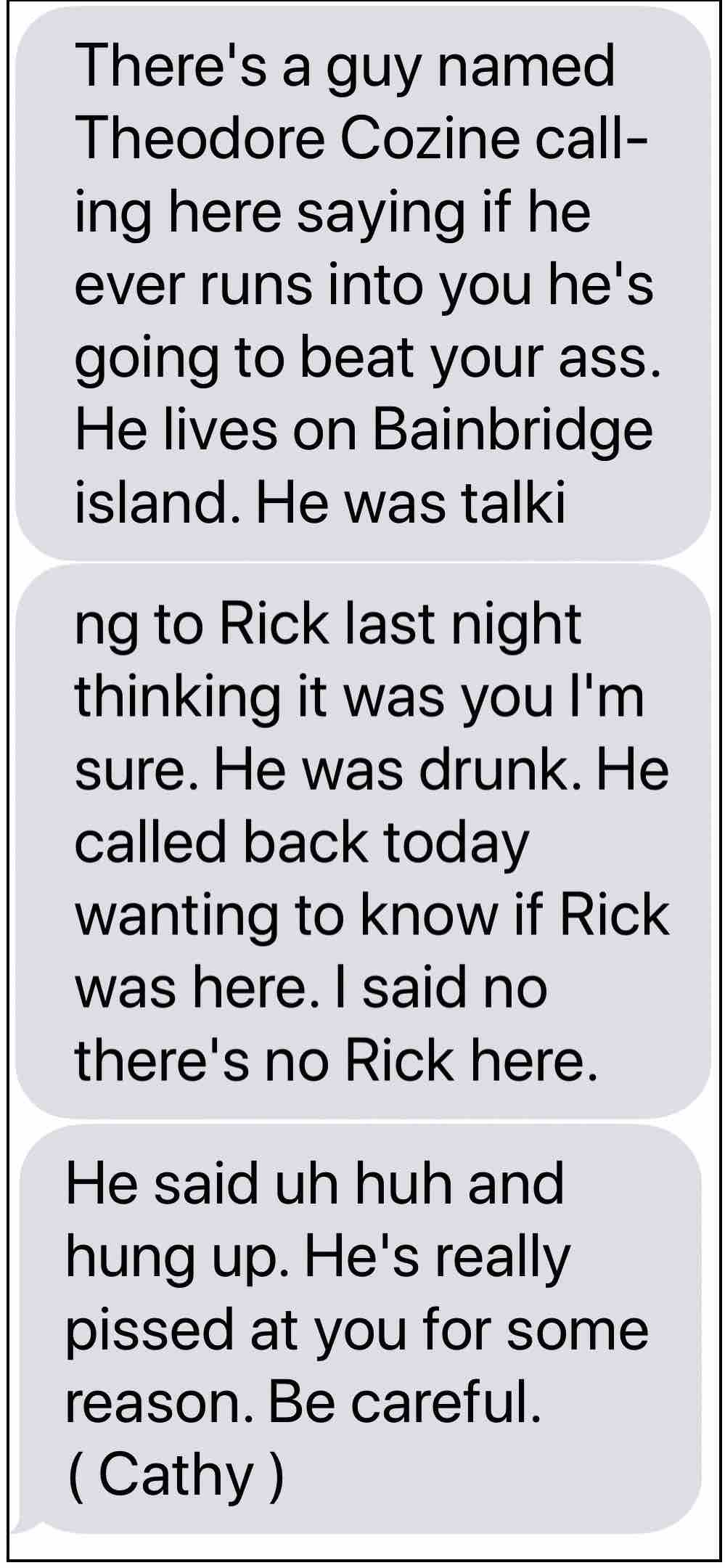 Text message from Richard Rynearson's mother from Saturday, 2 March 2019

Video Above is Moriwaki Supporter & Convicted Felon Tres Cozine's Threats to Rynearson (Not His Phone Threats Left on His Parents' Answering Machine Which Are Not Public At This Time)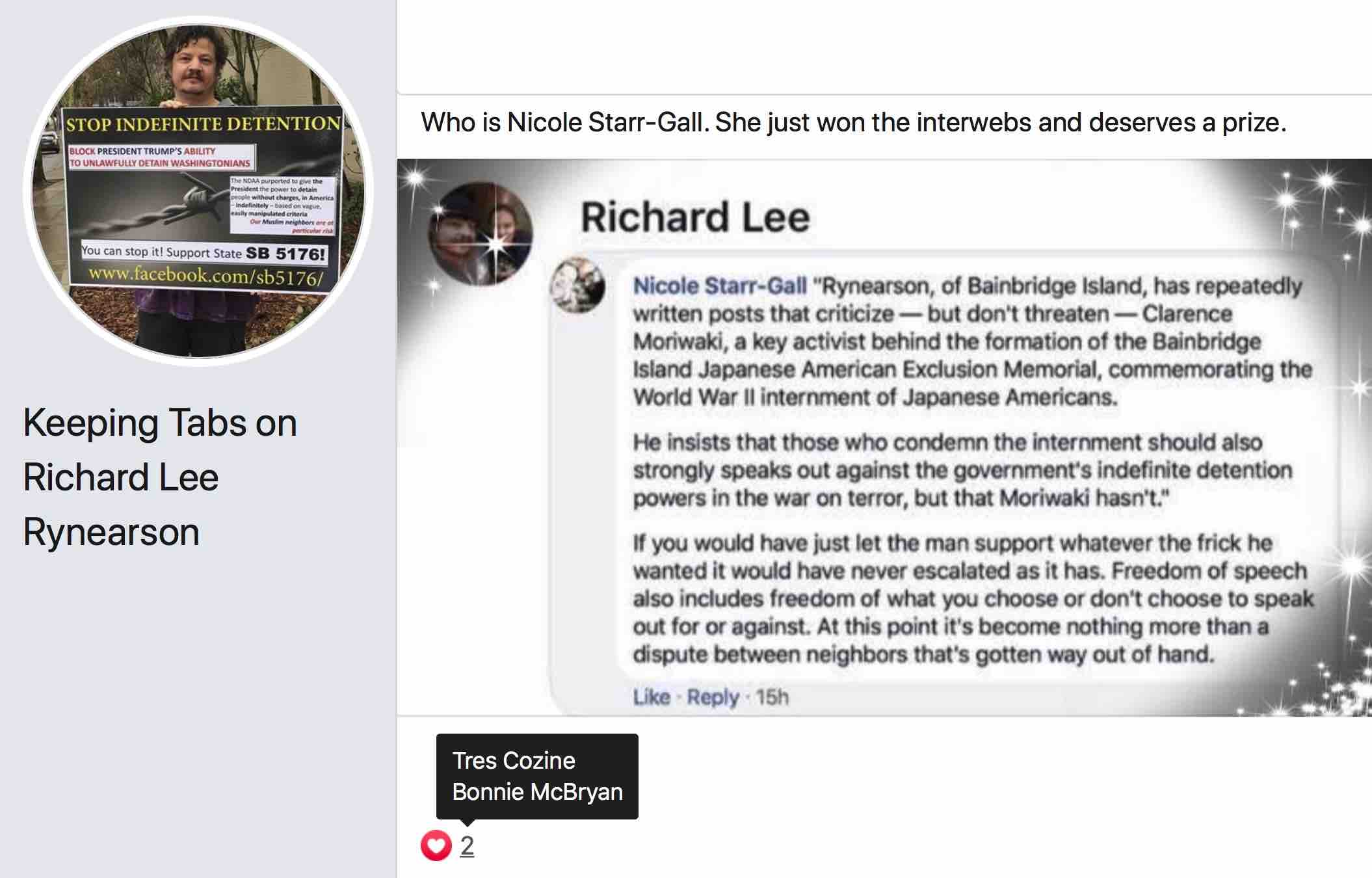 Response to Nicole Starr-Gall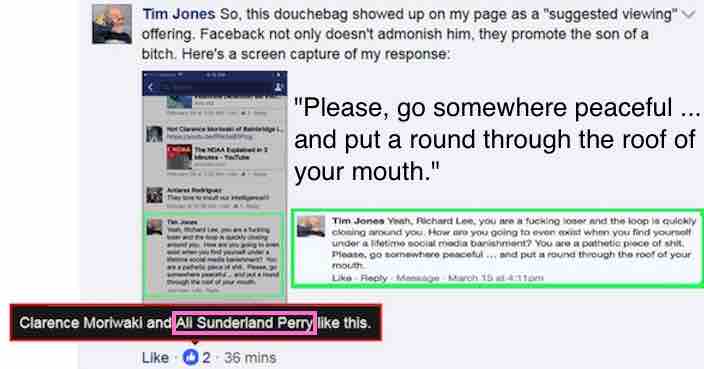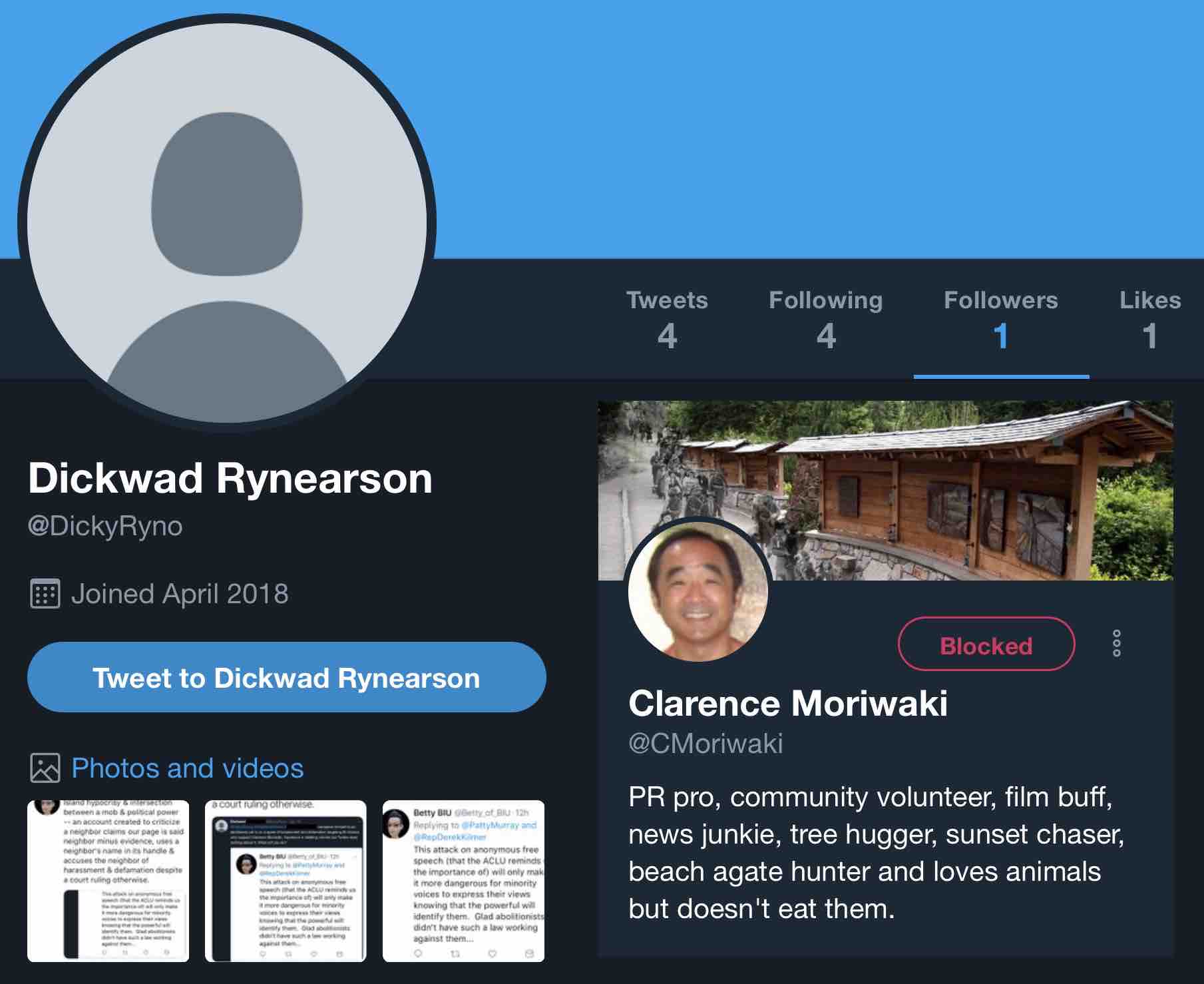 Death Threats Tweeted from Impersonation Accounts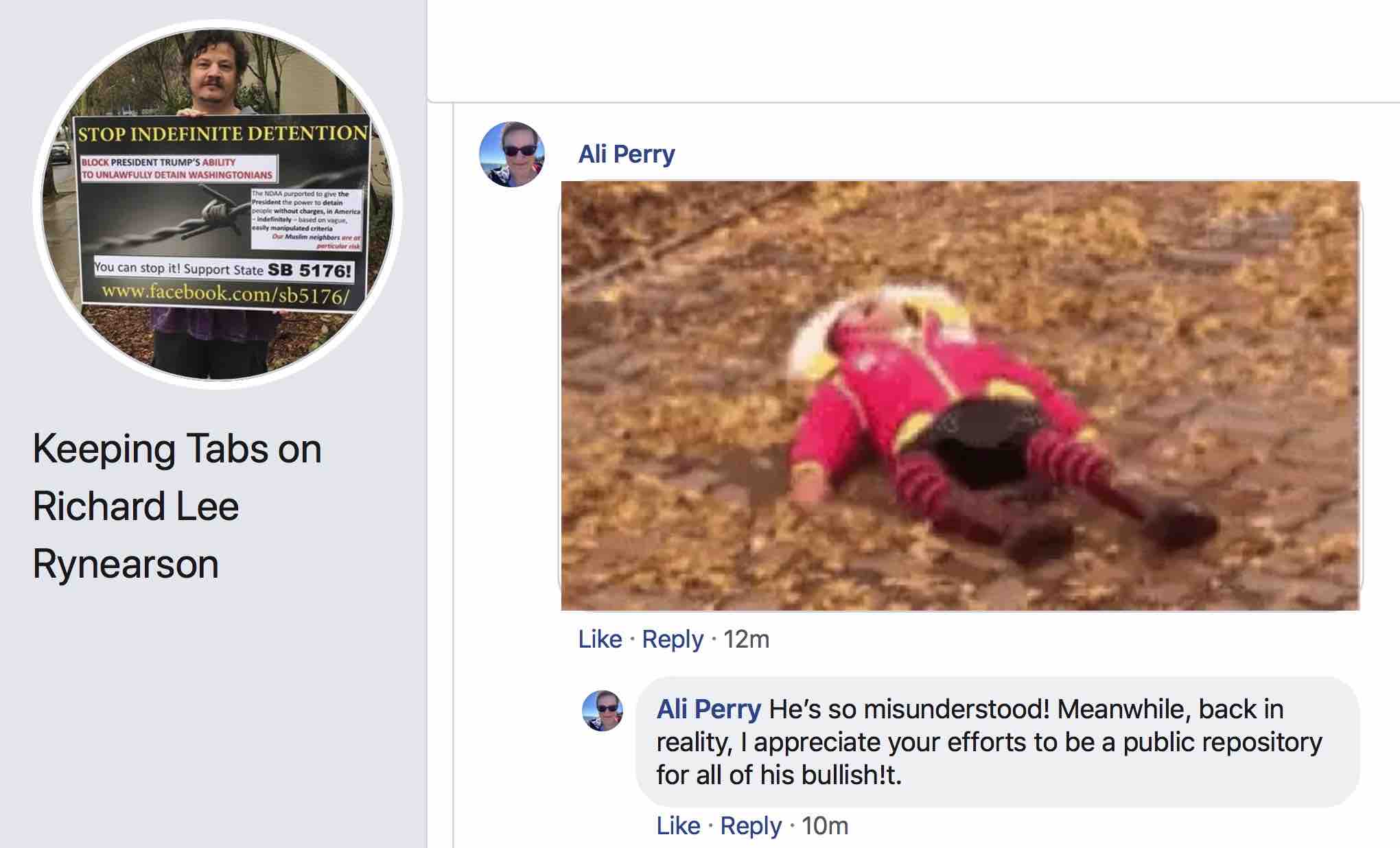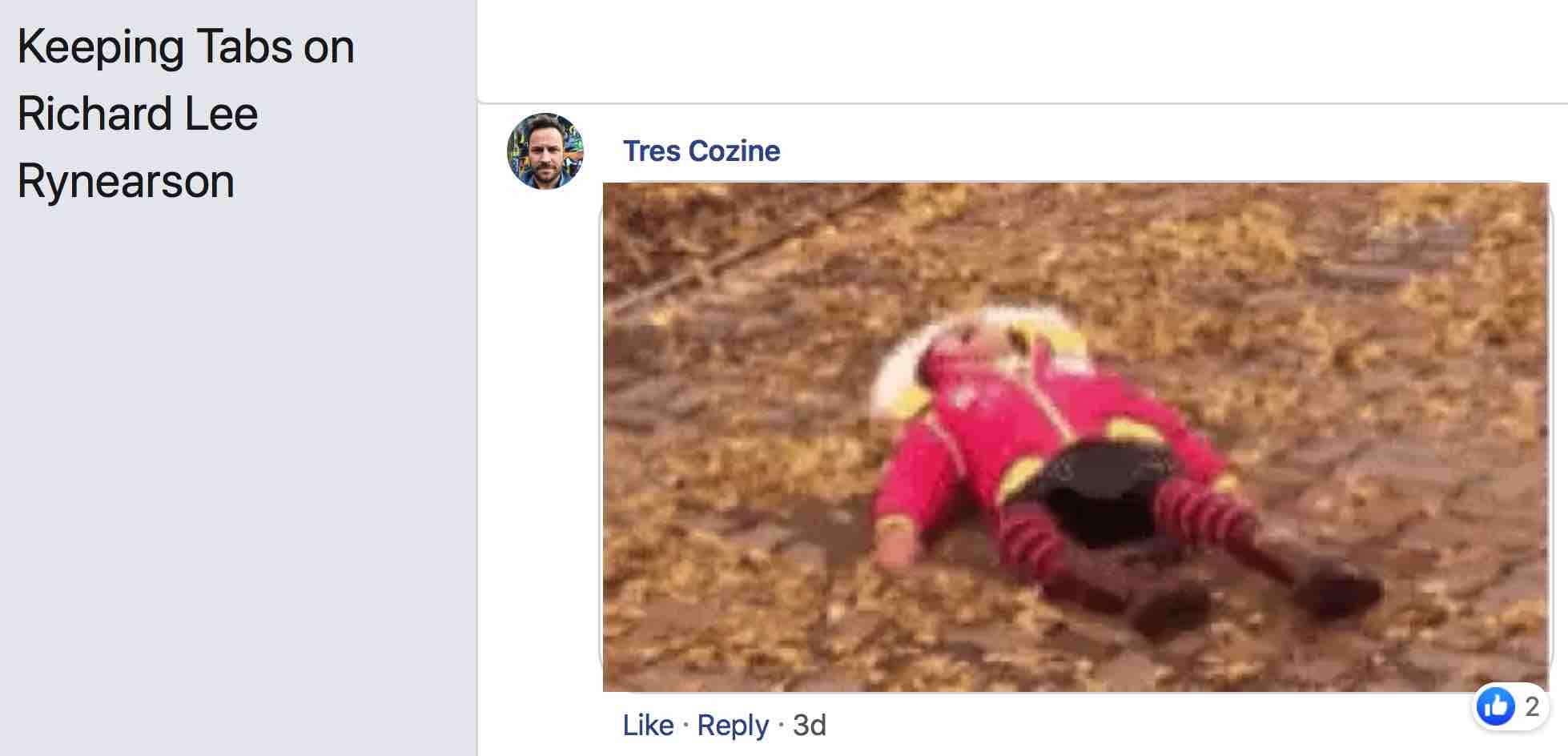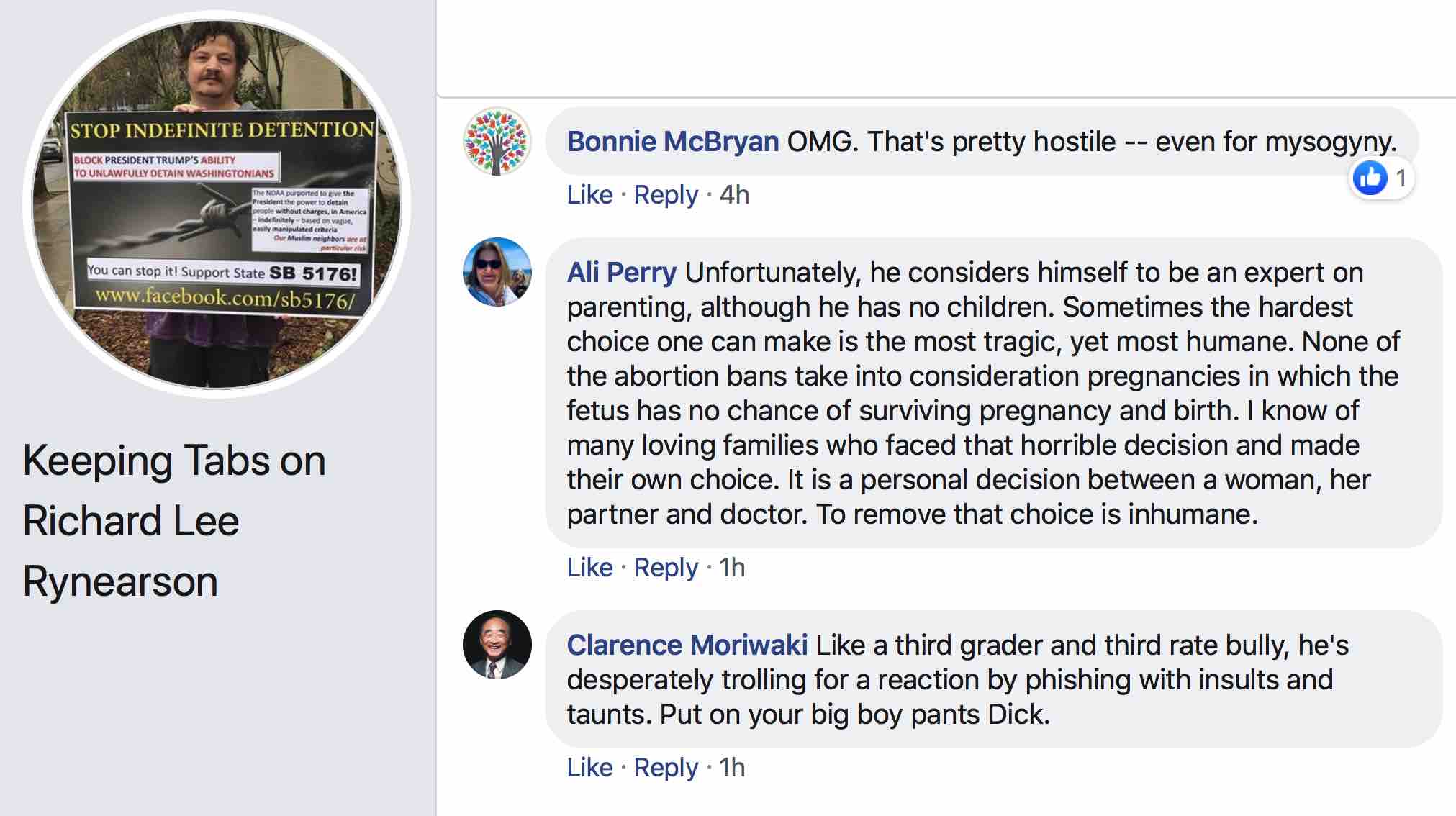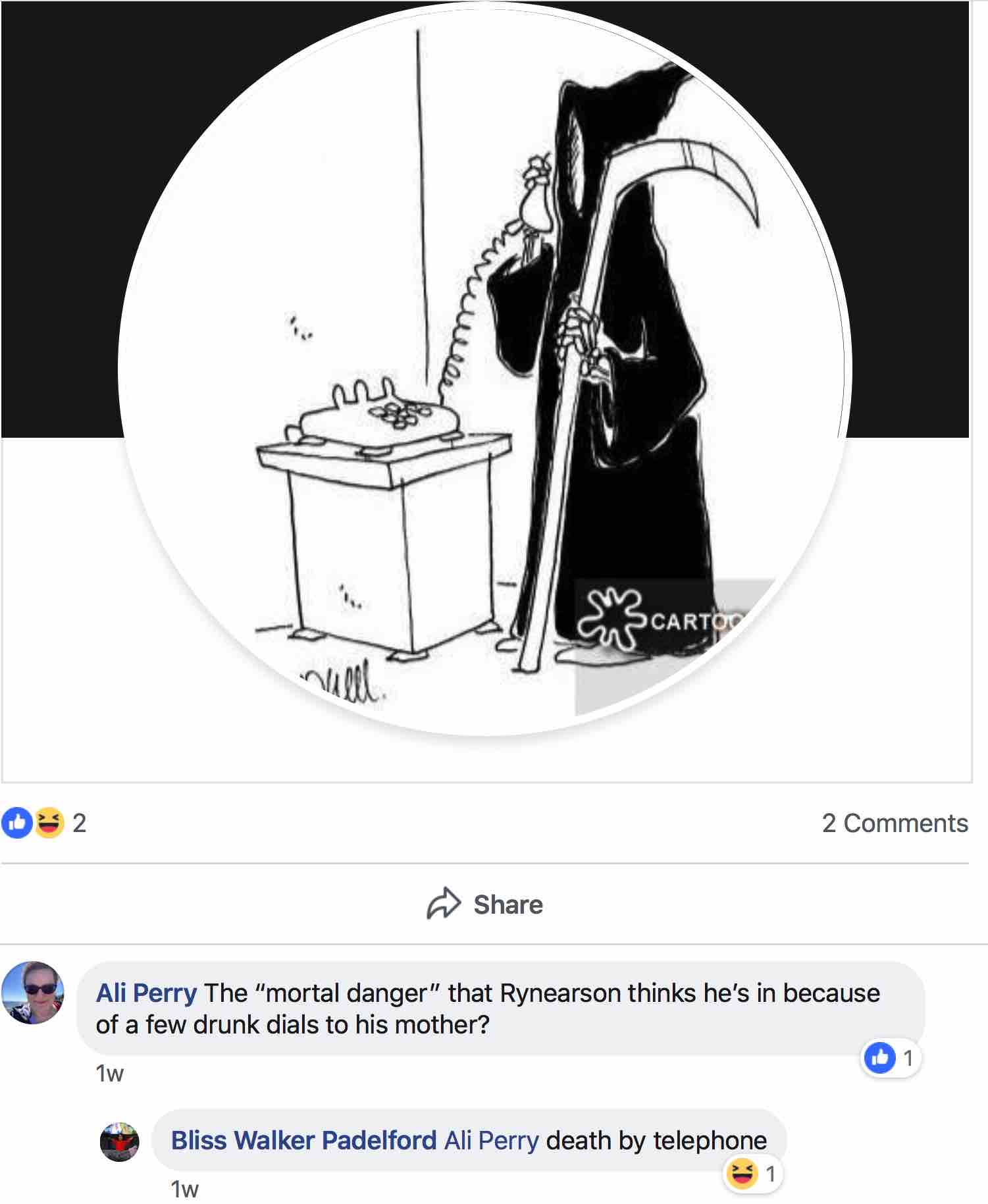 Ali Perry, who publicly liked a call for Rynearson's death along with Clarence Moriwaki, and who filed a false police report against Rynearson claiming threats and harassment without any evidence, makes light of the multiple death threats to Rynearson.
The mob successfully got YouTube to remove the video of Tres Cozine's phone message threats (shown embedded above). Apparently YouTube wants to protect the privacy of those who leave unwanted threatening phone messages to others. Days later, Vimeo also followed suit taking down the video. As a result of this new attempt to silence our speech, we have decided to make the public documents (from just one of Mr. Cozine's many convictions) available here so that others may learn of how Tres Cozine beat his (then) girlfriend with a bat and sent her to the emergency room after a heated argument (you know, speech he didn't like).
Those public court and police documents can be viewed here.
Given the Vimeo account takedown, we will soon be releasing further information on Mr. Cozine's other convictions.
Should Mr. Cozine persist in his efforts to silence us for our criticisms of his friend Mr. Moriwaki, rather than wise up to how he is being used by people with money and power to do their dirty work for him as they consider him expendable, not only will his efforts fail him but we will also increase our speech efforts to discuss
Mr. Cozine.
Defamatory Claims From Houston Wade Paint Rynearson As Threatening & Violent Without Evidence & Contrary to Judge McCulloch's Own Ruling & Link Rynearson To Anonymous Accounts Without Evidence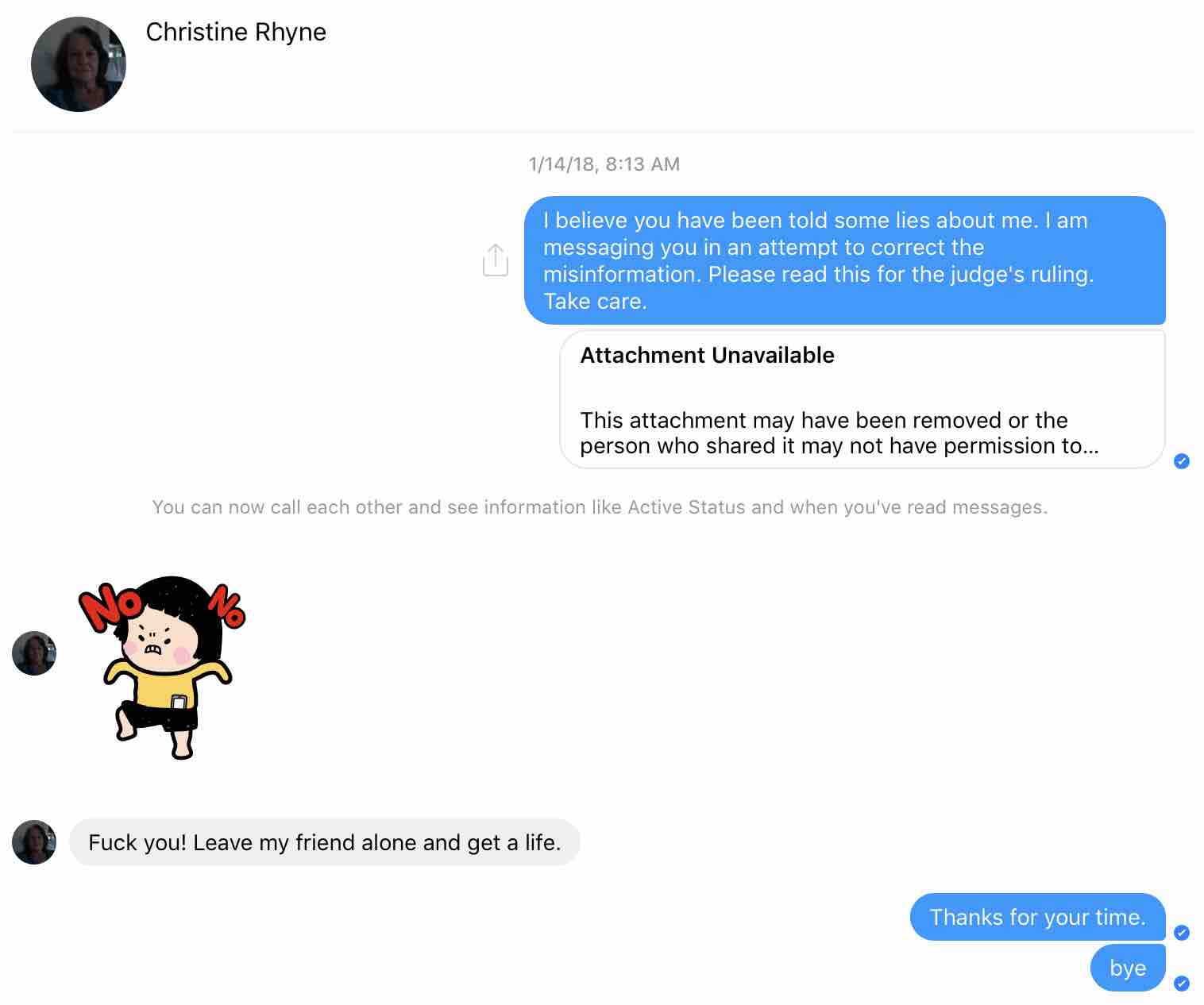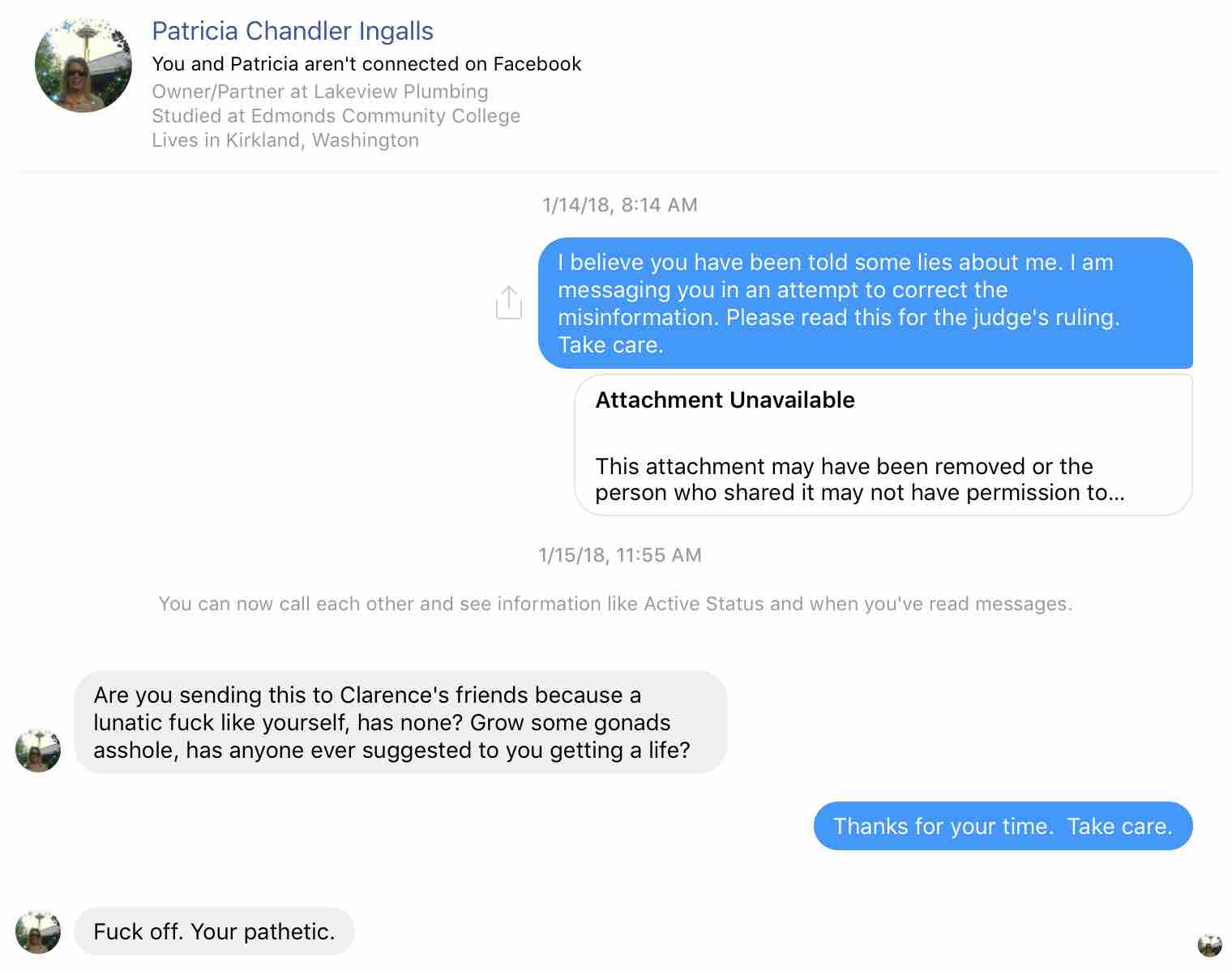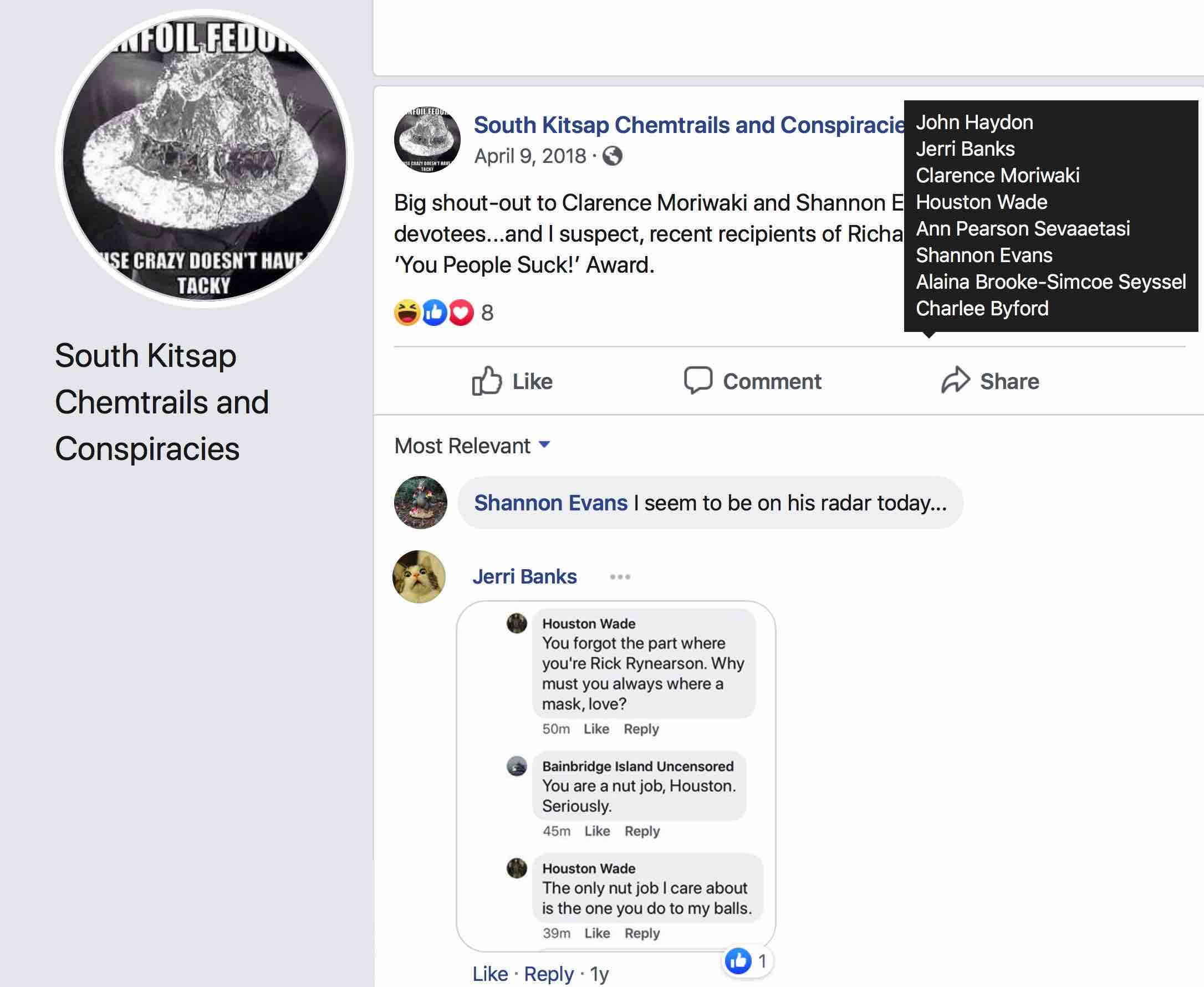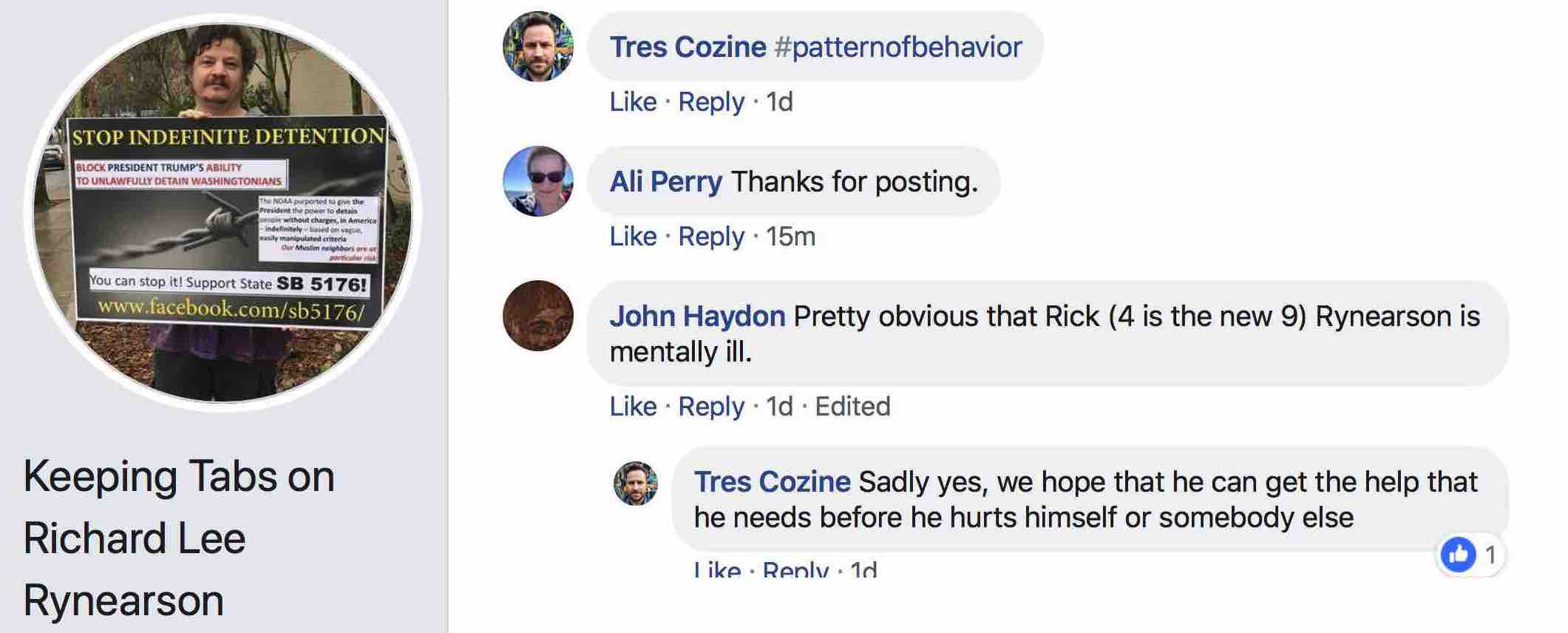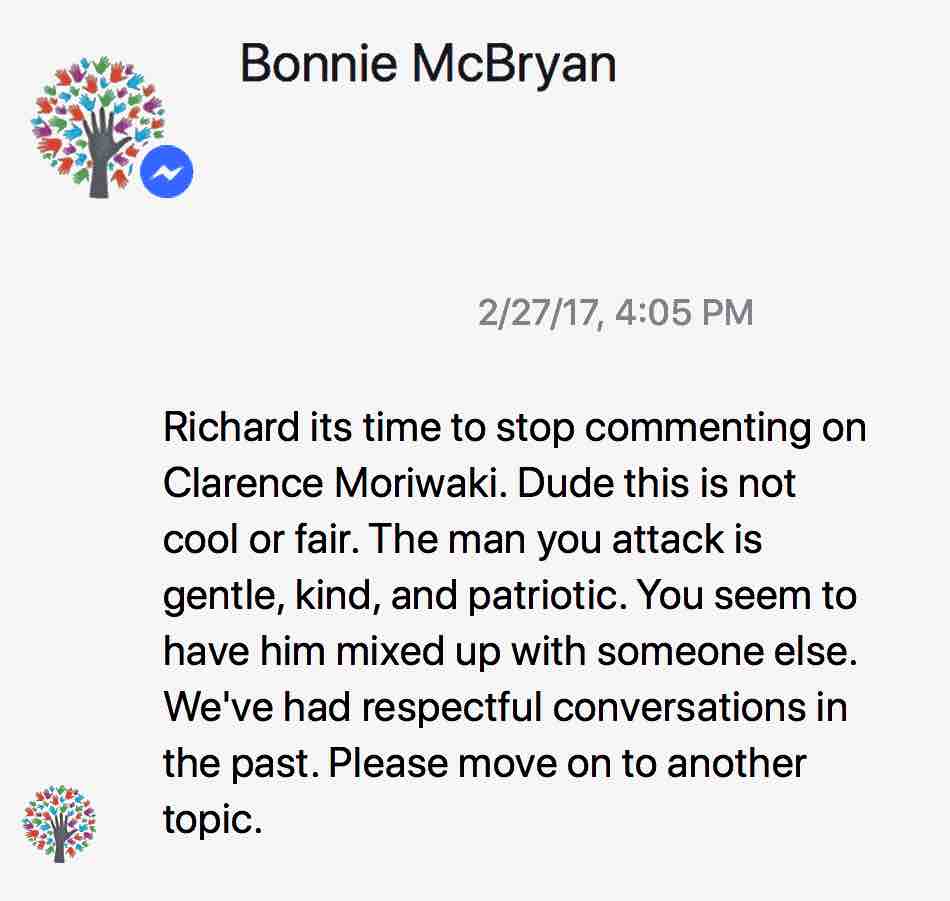 Tres Cozine, Ali Perry, Houston Wade (a prolific defamer who literally makes up lies from whole cloth and is
currently being sued for defamation
by somebody other than Rynearson) and other members of Moriwaki's mob have been spreading defamation and continuing their demonization efforts against Rynearson on
the local ANTIFA page
and have also created a Facebook page dubbed
"Keeping Tabs on Richard Lee Rynearson"
where they continue their campaign. John Haydon and Bonnie McBryan normally keep a more low key role in the effort behind the scenes, but have been key actors in the mob campaign. Ms. McBryan is known as a shrewd crybully on our island who seeks to bludgeon anybody who stands in her way with allegation and claim of threat delivered with
some performances competing with Mr. Cozine
for the displayed level of emotional instability.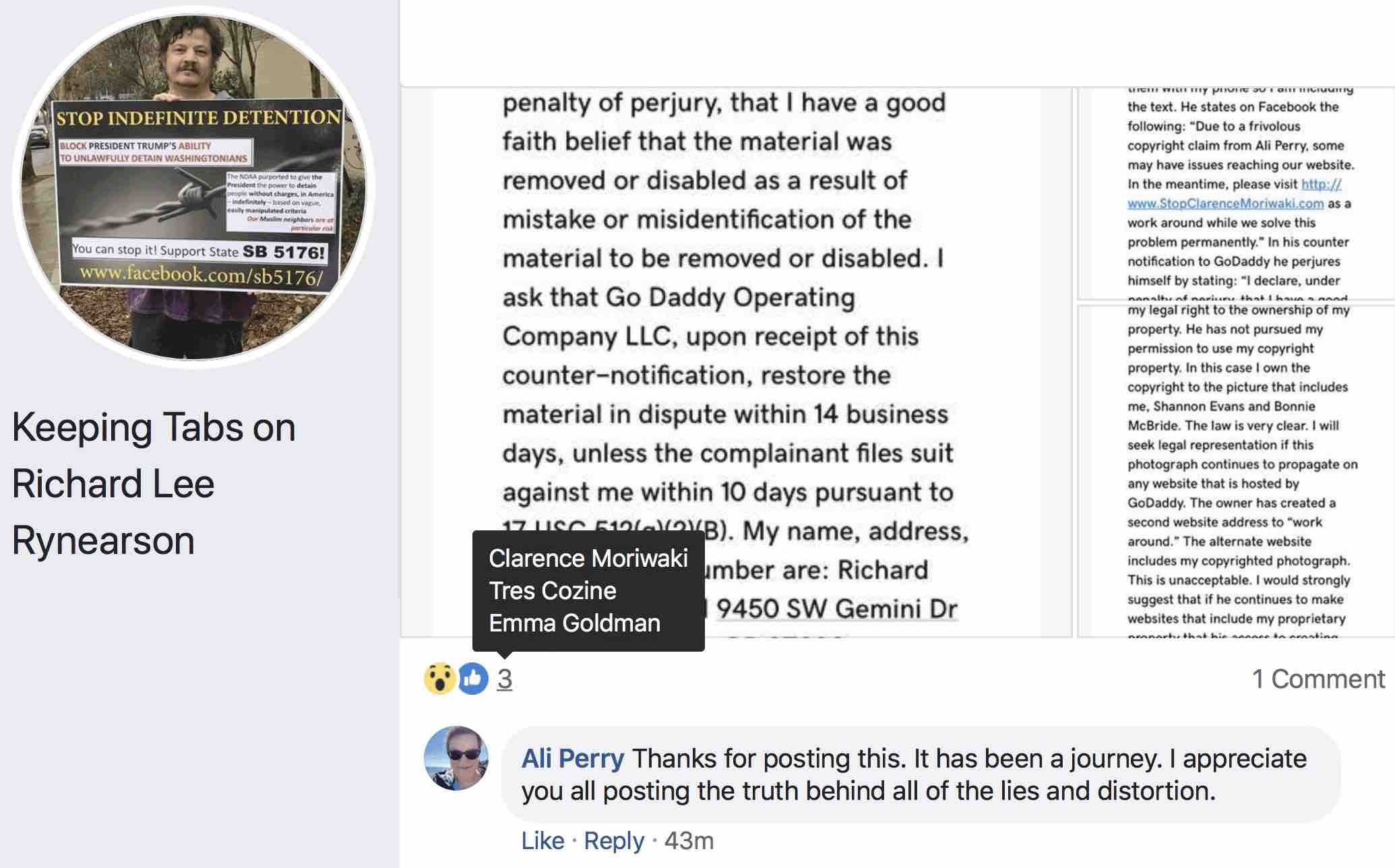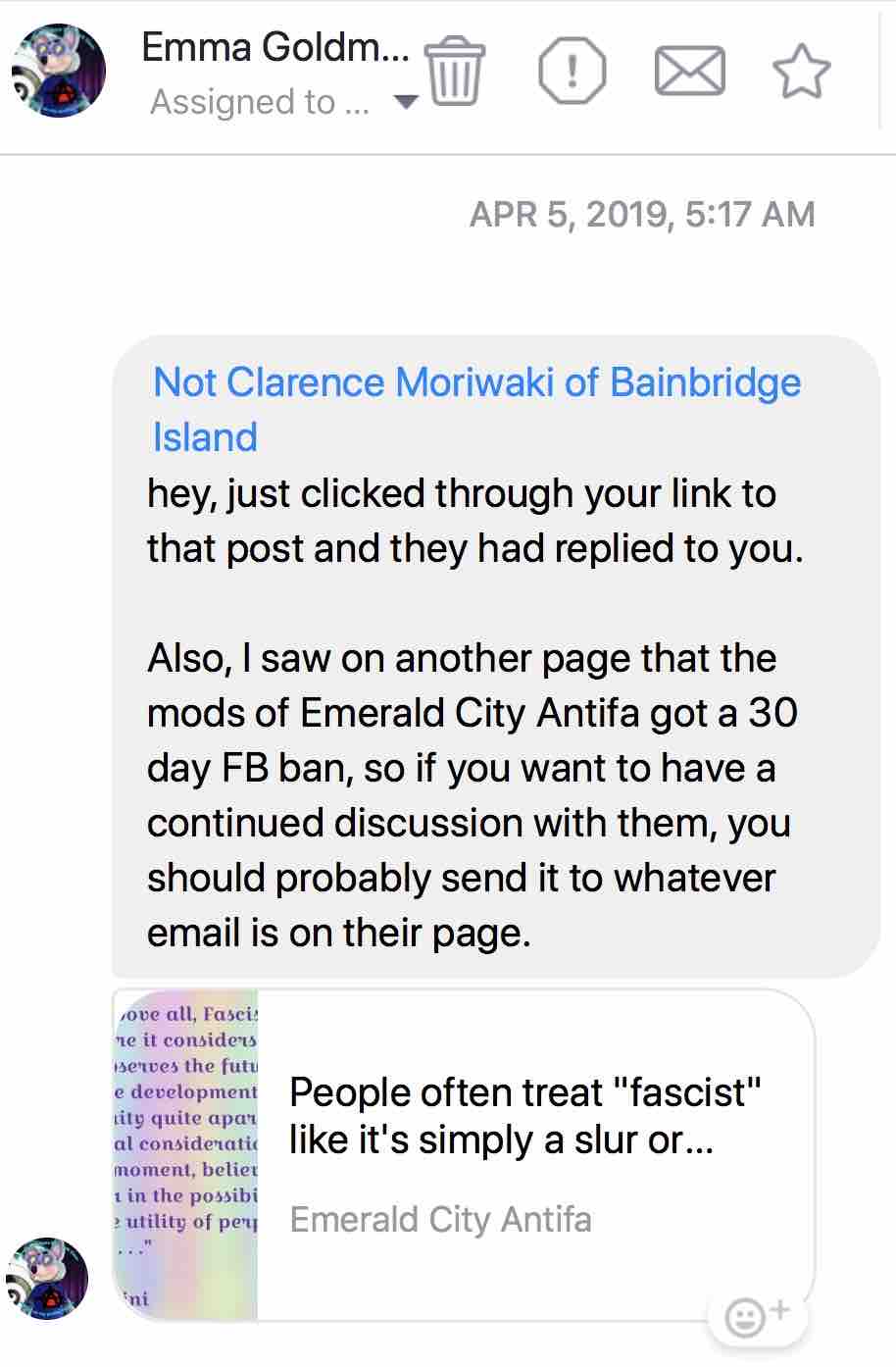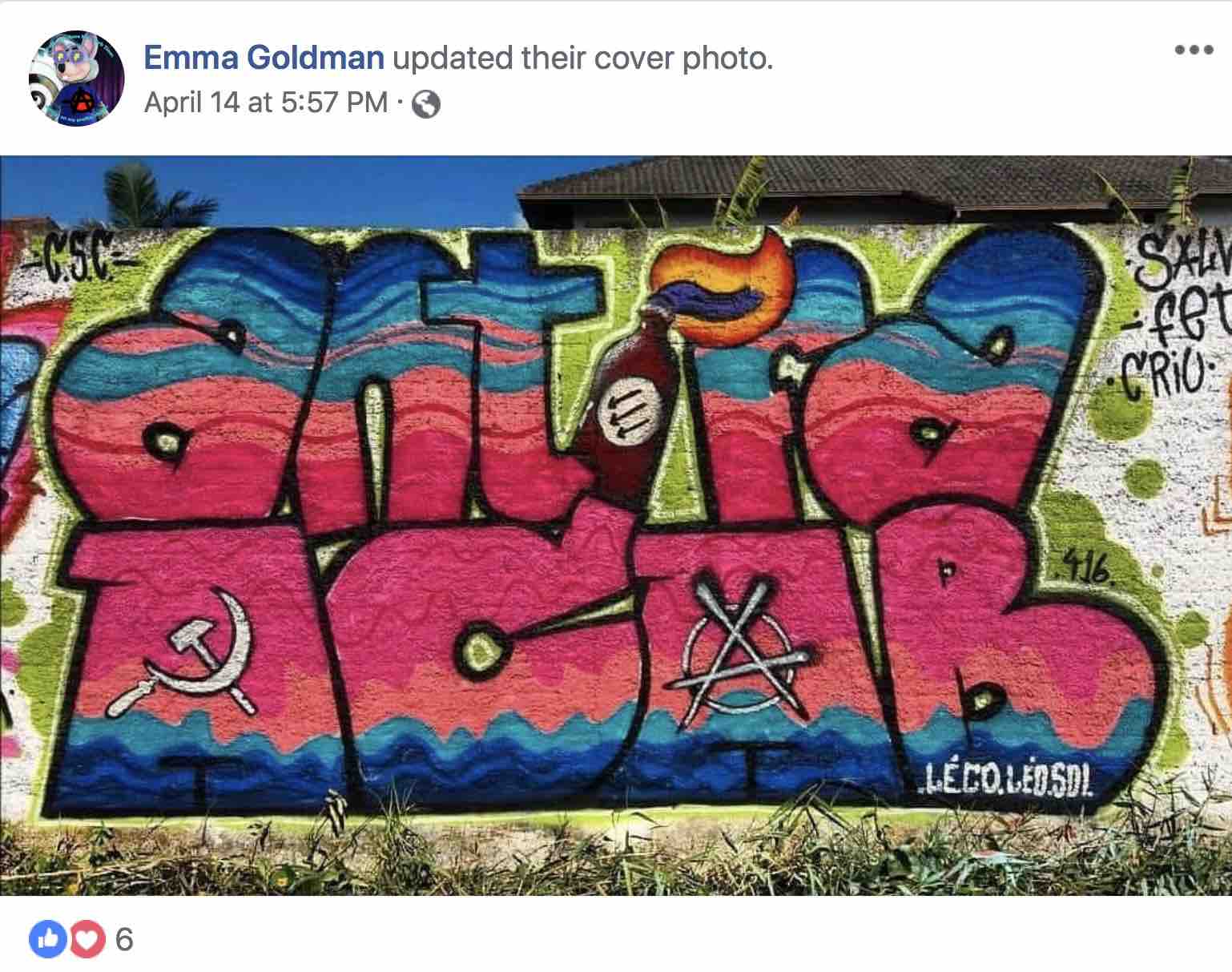 Moriwaki's Second Police Report Alleging Home Break-In Referenced By Houston Wade Above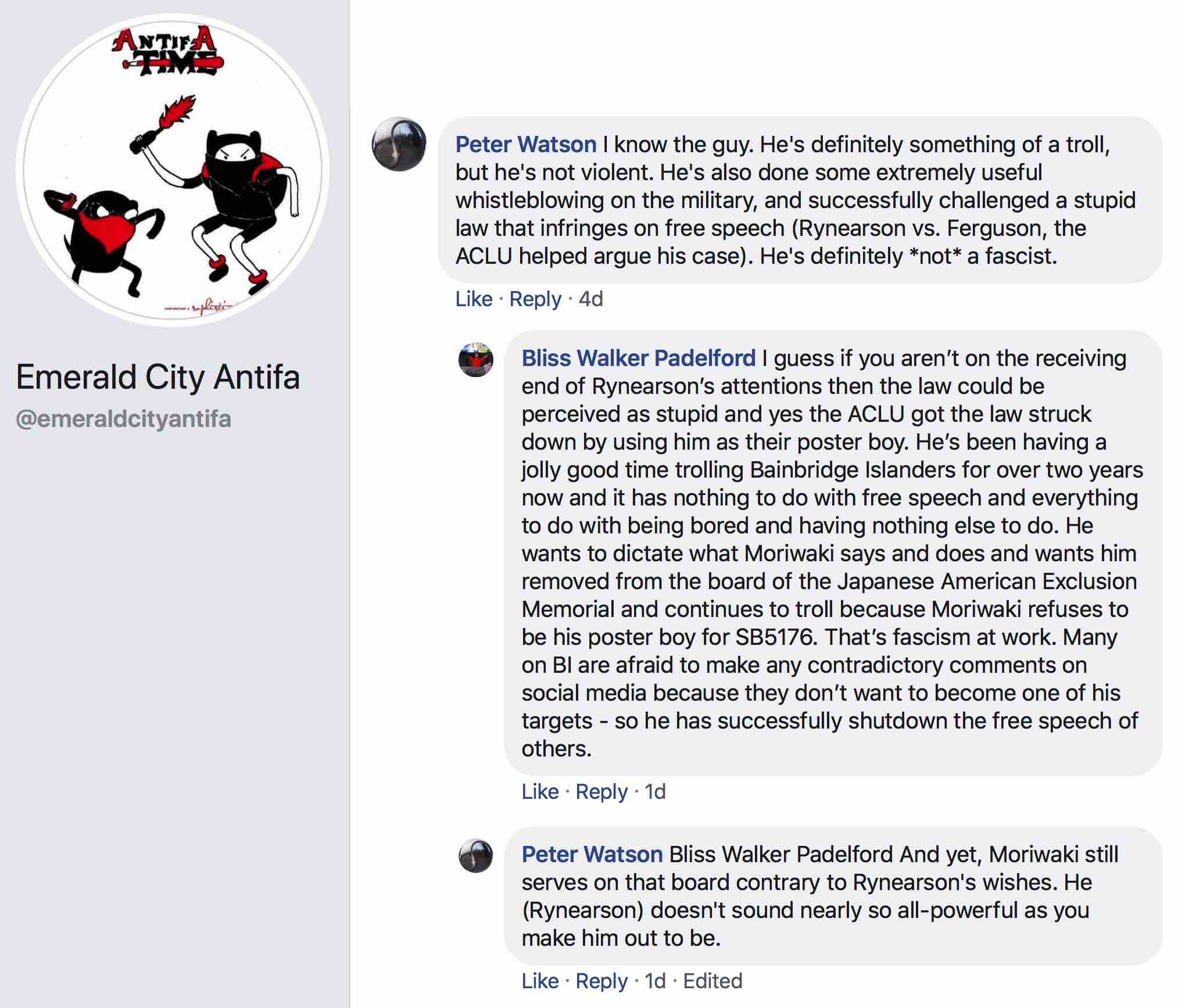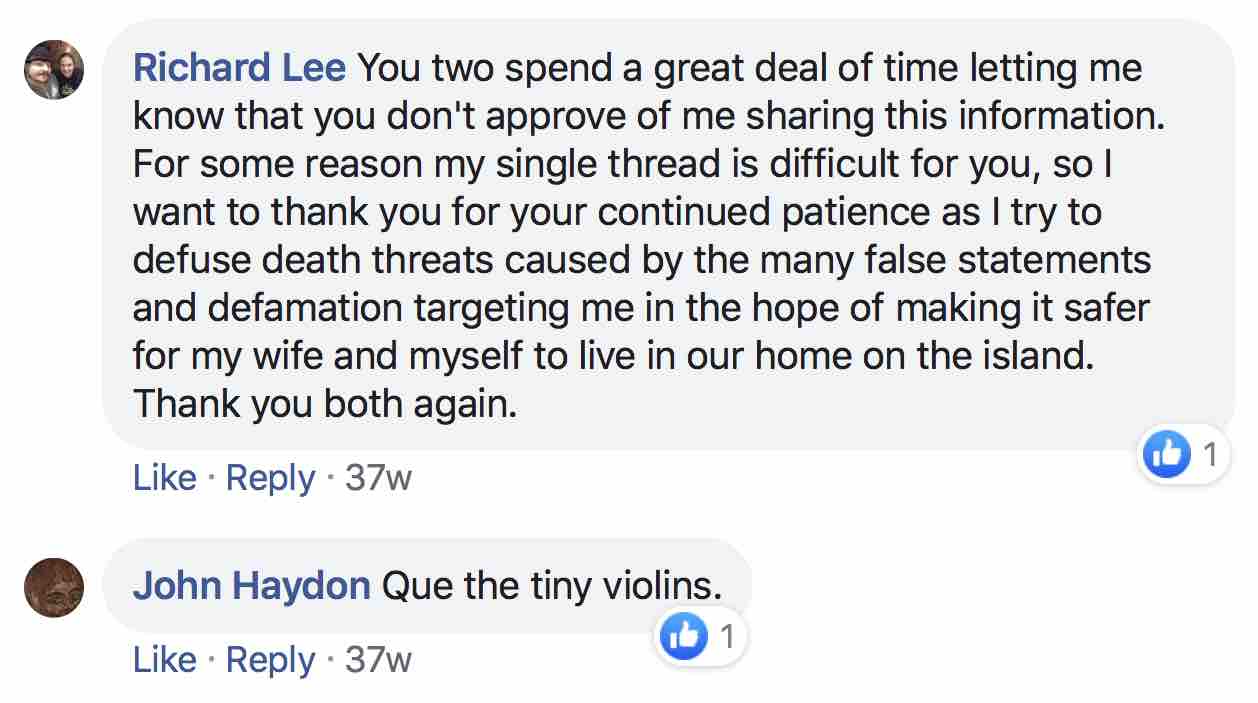 Violence is the exact wrong answer. It's wrong when Clarence Moriwaki
publicly likes calls for Rynearson's death
by his friends, it's wrong when his supporters make death threats, it's wrong when his supporters leave unwanted phone threats. And it's also wrong when
random strangers on Gab
suggest violence which is why Rynearson "of course" corrected them. It's unfortunate nobody is publicly correcting Mr. Moriwaki for his comments though...