Clarence Moriwaki was born to parents in Moses Lake, Washington. While Moriwaki's parents were not placed in an internment camp and while Moriwaki was born well after that dark period of American history, Moriwaki considers himself linked to that awful event. Moriwaki asked his parents and their generation why they did not fight that injustice and speak out about their constitutional rights. He went on to answer the question as being a problem of culture and the "incredible atmosphere" of the time created by the President, and that people simply went along to go along.

After graduating from the University of Washington with a degree in communications, advertising and broadcast journalism, Clarence Moriwaki devoted his career to politics and power. He was a city council member for the city of Tukwila, and also ran unsuccessfully for the Washington State Senate. He then focused his efforts on political relations work; shaping narratives and messages and using the tools of media while organizing efforts to sway public opinion. From his LinkedIn page:

Clarerence Moriwaki served as a media strategist for the Clinton Administration's Northwest Forest Plan, Sound Transit, the Governor of Washington, Kitsap County, and then Representative Jay Inslee where he served as the special assistant to the Office of Congressman Jay Inslee. Moriwaki currently works as a media strategist where he runs a:
As the
Kitsap County Superior Court later ruled,
Rynearson never made any attempt to Contact Moriwaki after that. Still, Moriwaki would cut out this part of the text message conversation in his rendition supplied to
the police
and to the court and claimed in a
media article
that Rynearson would not stop contacting him. That false narrative was replicated by other media that Moriwaki had ties to including
a segment from Bill Radke
. The lies from Moriwaki reached even larger audiences and caused more reputational damage due to
an organized effort to defame and silence
Rynearson.
Several islanders referred to this effort as a
"mob"
and others referred to it as a lynch mob. One anonymous response (to the depiction of Moriwaki's organized effort as a lynch mob) did not object to that characterization, rather responding,
"Rick...we only need the one rope."
Initially, Moriwaki's organized effort consisted of his sizable online reach of digital friends posting on the
"Not Clarence Moriwaki of Bainbridge Island"
Facebook page, to include
an intimidating post
from Moriwaki's friend, Senator Christine Rolfes, who
credits Moriwaki
with starting her political career.

Moriwaki then
communicated to Judge Sara McCulloch
that Senator Rolfes had "called out" Rynearson on the page. Another comment posted was from Moriwaki's childhood friend, Tim Jones, telling Rynearson to
"put a round through the roof of [his] mouth."
Others in Moriwaki's organized mob falsely labeled Rynearson a terrorist, a criminal, and dubbed him a threat requiring the court proceeding to be moved to a more secure court and another stated he was a military veteran with weapons ready to do violence
who should be guarded against
.
Clarence Moriwaki publicly
liked
the call for Rynearson's death and also liked
the suggestion from a different friend
that Rynearson might commit suicide. Clarence Moriwaki
loved
the advice that he lie about Rynearson to his neighbors in the community. But for Moriwaki and his friends, Rynearson's civil non-threatening criticism was the real issue. When his group's effort
to get Rynearson to stop criticizing Moriwaki
failed, and when their 40+ requests to Facebook were met with Facebook's response that the page
did not violate community standards
, Moriwaki then went to the police and to the court.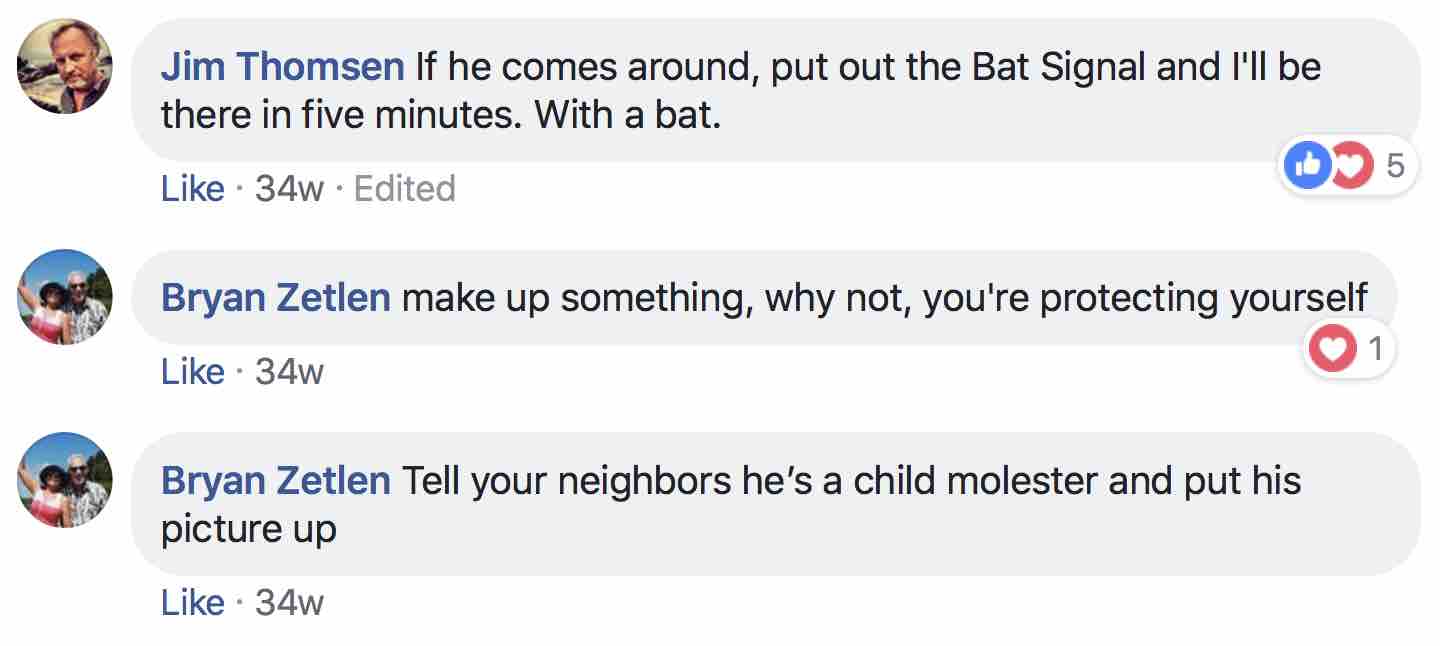 The police were not convinced by his transparently false claim of physical stalking
based entirely on a harmless analogy
, but he was able to convince his friend, Judge Sara McCulloch, that Rynearson's criticisms amounted to harassment and cyberstalking and that Rynearson's past advocacy for the Second Amendment, his
refusal in the military to assassinate an American citizen
without charge or trial, and his past activism against law enforcement
abuse
(all facts Moriwaki learned about Rynearson's past
after
he filed the court action and which had no bearing on Moriwaki) were giving him
"nightmares."
Rynearson's
exceptionally detailed rebuttal
of Moriwaki's irrelevant offerings about Rynearson's past speech did not convince Judge Sara McCulloch.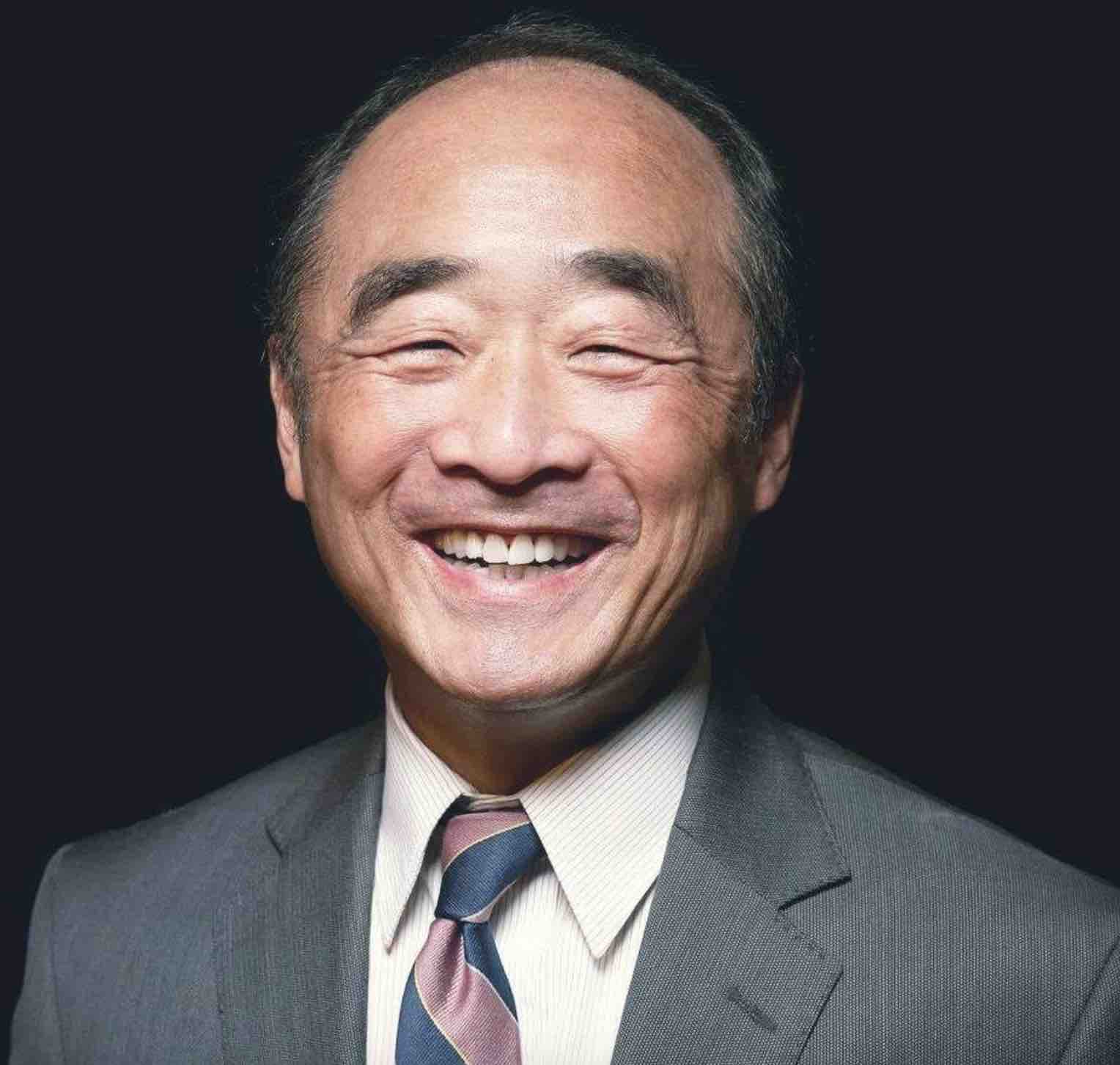 When Moriwaki decided that Rynearson hosting his "own party" should not be allowed despite Facebook repeatedly stating the page
did not violate its Community Standards
, he increased the effort against Rynearson.
Moriwaki successfully got Judge Sara McCulloch to force Rynearson and his wife to turn in firearms to the Bainbridge Island Police Department, censor Rynearson in social media,
exclude him from a portion of his own private property
, as well as exclude him from parts of the island and public events including the 75th Commemoration of the Bainbridge Island Japanese American Exclusion Memorial where Rynearson and his wife had previously volunteered to do yard work. Rynearson
fled his home
on the island the same day he was given the court order and his wife and he
moved out of their condo
. Moriwaki then spent considerable effort trying to claim violations of the order, and emailed the Bainbridge Island Police Department
to request that they "perhaps" arrest Rynearson
. Moriwaki had no evidence to support his claim that Rynearson was involved in any way with the new page at issue and that page did not violate the court order even if he was involved.
The unconstitutional order granted by Moriwaki's
"personal friend,"
Judge Sara McCulloch, was eventually overturned as
a violation of the Constitution
by the Kitsap County Superior Court. Still, despite Rynearson no longer living on the island, Moriwaki's organized media efforts increased as did an organized campaign of death threats and defamation. Attempts to further use government force against Rynearson multiplied and included a police report against Rynearson
filed by Judge Sara McCulloch herself
, who requested extra police patrols around her home based on third party private messages. The report named Rynearson, without evidence, of being behind an
anonymous
page (prosecutors
refused to prosecute
her allegation of harassment). Additionally, after losing in court, Moriwaki filed
yet another police report
alleging, without evidence, that Rynearson broke into his home, and three other friends of Moriwaki
went to the police
over
anonymous
online speech alleged, yet again without evidence, to be from Rynearson.
Once Rynearson
defeated
Moriwaki on appeal to Kitsap County Superior Court, and Judge Sara McCulloch's order was vacated and ruled a violation of the First Amendment, the mob began using social media to post
death threats
and other threats of violence to Rynearson.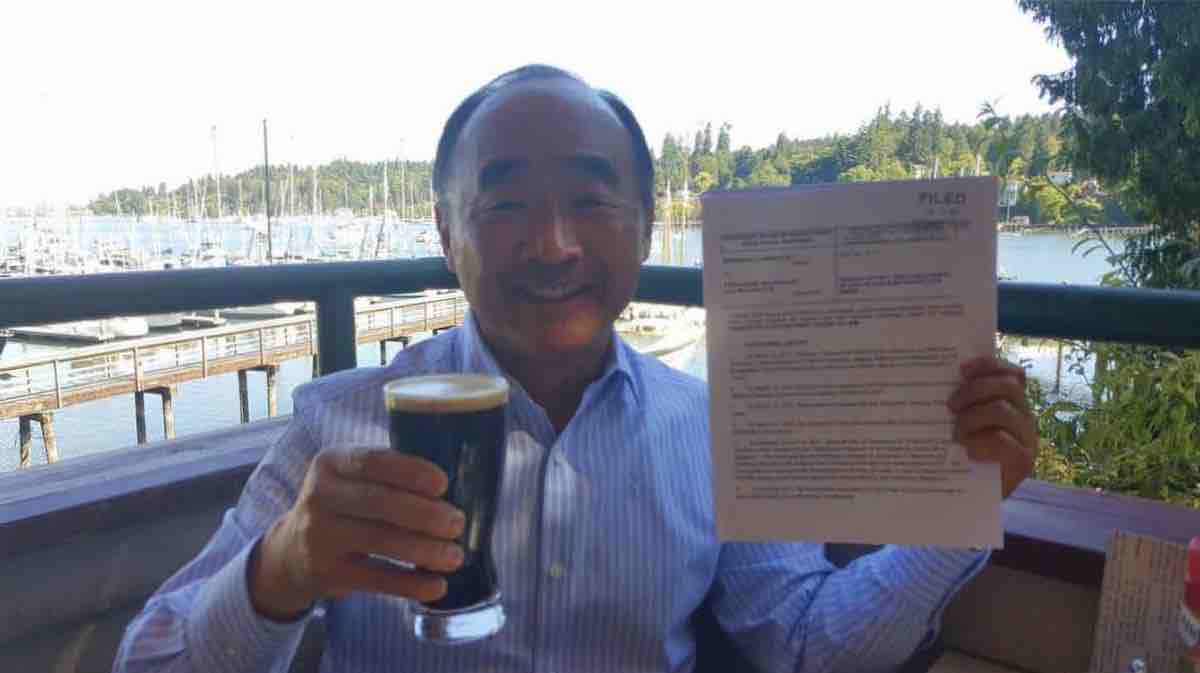 Central to the hit on Rynearson was Clarence Moriwaki, spokesman for the Bainbridge Island Japanese American Exclusion Memorial, who spent great energy to exclude a retired military officer (who risked his career rather than violate the rights of an American citizen through military force) from our Bainbridge Island by utilizing government force, a demonization and fear campaign, and stoking a hateful mob.
Moriwaki did this because that neighbor suggested Clarence Moriwaki might not actually share the values of our hallowed Bainbridge Island Japanese American Exclusion Memorial. A memorial that reminds us of the dangers of caricaturing, fear mongering, and violating the constitutional rights of our neighbors in the manufactured name of safety. A memorial that begs us to "Let It Not Happen Again."
To date, Rynearson and his wife have not felt safe
to return to their home on Bainbridge Island
due to the manufactured hysteria from Clarence Moriwaki.